<! -- REQUIRED PAGE WRAPPER --><! -- BEGIN [CONTENT] -->
We build solutions that help organizations solve their toughest data integration and connectivity challenges.
The Leader in Data Connectivity:
Any Source, Any Technology, Any Platform.
CData Software is a leading provider of data access and connectivity solutions. Our mission is to simplify the way that users and applications connect with data. We specialize in the development of Drivers and data access technologies for real-time access to online or on-premise applications, databases, and Web APIs.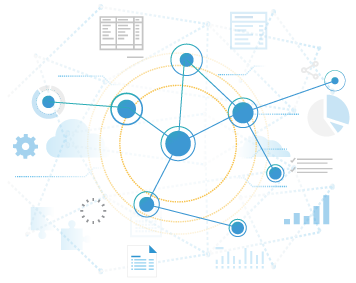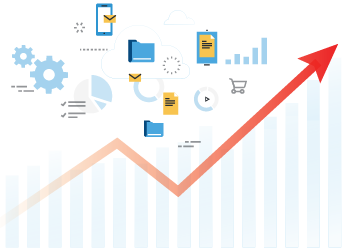 The Rising Costs & Complexity of Data
Integrating, managing, and maintaining data connectivity presents a daunting challenge for any business. As data has become increasingly vital to core business functions, it has become more decentralized than ever before. Data-hungry applications need to be able to consume and aggregate information from these disparate silos in order to deliver meaningful insights. The costs of integration can be steep.
Engineered to Solve Data Challenges
We offer a straightforward approach to integration, with easy-to-use, data providers, drivers, and tools available from any technology capable of interacting with major database standards. Our drivers are universally accessible, providing access to data through established data standards and application platforms such as ODBC, JDBC, ADO.NET, OData, SSIS, BizTalk, Excel, etc. This approach allows businesses to realize the tremendous benefits and costs savings of integration while reducing complexity and expense.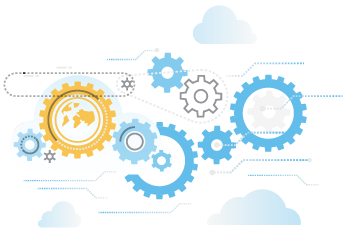 Our mission is to simplify the ways that businesses interact with data. Ultimately, our success is in making complex data challenges, easy - whether that is helping a small business update accounting data through Excel, or an enterprise connecting their latest AI innovation with SaaS & Big Data.
Eric Madariaga - Chief Marketing Officer
Intelligent automation is part of our DNA, it's at the heart of everything we do. By automating the tedious, repetitive aspects of component development, we are free to focus our efforts into our core technology. For you this means a higher quality product at significantly lower cost.
Spencer Brown - VP of Operations
Our customers don't just buy software; They secure the ability to solve a problem at present, together with assurances that the ability in question will be supported and maintained for them in the future. That's what we do.
Christopher Hoffman - Software Engineer
Previous
Next
Our philosophy
Data connectivity is too important to be peripheral. The functionality and user experience of almost every modern application depends on the fast and efficient access to data. Connectivity is our core business, not an afterthought, not a function of other activities.
Enhance Productivity
By standardizing and streamlining how systems interact with data our products reduce development costs, slash architectural complexity, and eliminate ongoing maintenance burdens. Furthermore, the diversity of our base ensures real-world testing and performance optimization that is virtually impossible to replicate.
Commitment to Standards
Our technologies are built to help customers tame the internet Tower of Babel, not to add new languages. Our engineers are committed to bridging the divide between applications and data. SQL-based connectivity, based on established data standards like ODBC, JDBC, ADO.NET, ODATA, and JSON provides a common, robust and ubiquitous bridge.
Intelligent Automation
Developed over more than 2 decades, our proprietary automation engine helps us to deliver unparalleled technology coverage, on a massive scale. Our exclusive technology automates the tedious aspects of driver development, allowing our engineers to focus on what matters, while enabling unprecedented economies of scale and quality control.
We enable SQL-92 Connectivity to more than 200+ SaaS, NoSQL, and Big Data Sources.
Through established standards like ODBC, JDBC, ADO.NET, ODATA, and JSON.
EXPLORE OUR PRODUCTS
Leadership
A close-knit team of connectivity experts, our leadership team has worked together for more than a decade building software tools that connect systems, organizations, and data. We share a common goal of becoming the best connectivity provider in the market.
Amit Sharma


CEO




Tomas Restrepo


CTO




Eric Madariaga


CMO




Matt Webb


CFO




Mike Albritton


VP of Enterprise Products




Kathy Priest


VP & General Counsel



Our decisions are guided by the long-term success of our customers and lasting win-win relationships based on continuous productivity gains and constant search for excellence.
Meet the Team
Customers & Partners
As a trusted partner we act as a virtual extension of your team, helping you complete data integration challenges faster and under budget.
LEARN FROM OUR CUSTOMERS